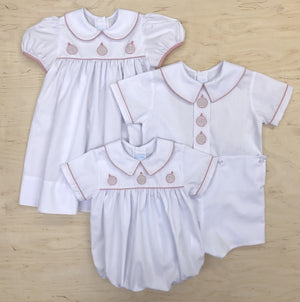 ...New Orleans and locally inspired gift items
one of the largest selection of Lampe Berger lamps and fragrances
...New Orleans and locally inspired gift items
OPEN mon-fri 10am-5pm sat 10am-4pm store pickup available under our covered canopy
Over 50 Years!
Auraluz has been creating its signature hand embroidered children's clothing for over 50 YEARS!
We have always been committed to maintaining a high level of quality both in our own line and the other lines we sell in our store.
We welcome you to shop our online store and invite you to visit our physical store whenever you're in our neighborhood. 🏡🌳
Please feel free to contact us if you have any questions or if you need help finding something.
Have fun shopping! 💖
Location/Store Hours
4408 Shores Drive Metairie, LA 70006 504.888.3313
Monday - Friday 10am-5pm
Saturday 10am-4pm